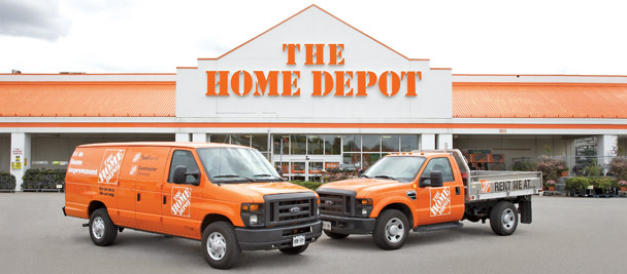 Home Depot has announced their revenues for the second quarter recently and they were very enthusiastic to have the highest quarterly revenues in the history of the company till date and managed to perform above expectations of the Wall Street. Currently the market conditions are stiff in the retailing business due to the entry of many competitors and online market but still, Home Depot managed to increase their sales and profit revenues with the help of customers who are willing to invest in their homes. The company has managed to outperform in the Wall Street and the share prices have also increased beyond expectation. The Wall Street expected the share prices to reach $2.22 per share but the company managed to reach to $2.25 per share. Even the revenue expectations were surpassed with $28.11 billion against the expected $27.84 by the analysts.
The total net income earned by Home Depot during the second quarter was $2.7 billion against $2.4 billion during last year and even their share prices increased from $1.97 per share to $2.5 per share. The total increase in revenue earnings in comparison to last year was $6.3 percent. Home Depot CEO Craig Menear credited the hard work of the employees and support of the suppliers to be the primary reason behind this success of the company. The Oppenheimer & Co. analyst Brian Nagel commented that it is very appreciable that Home Depot has managed to achieve this revenue in such tough and competitive environment and have shown continuous improvement in their revenues after every quarter. The company is benefitted from the lengthened spring season which added to the sales and revenues. The attitude of the US customer of continuously improving their house is also the important factor for the company which contributed to the success of the second quarter.
The prices of houses in the month of May continued to rise very high but still, the month of June saw more people signing the house contracts. This helped the company to achieve their success revenue numbers and now they have an expectation to achieve 5.3 percent increase in their total revenue for the complete year. The external factors like continue growth in the repairing and remodeling of the current houses in the market due to increase in the wages of the employees along with the increase in the total number of first-time house buyers would definitely benefit the company during the complete year to retain their growth rate. Home Depot has raised their hopes and expectations for the increase in sales revenue for every line of product and show the positive attitude towards the current growth rate.