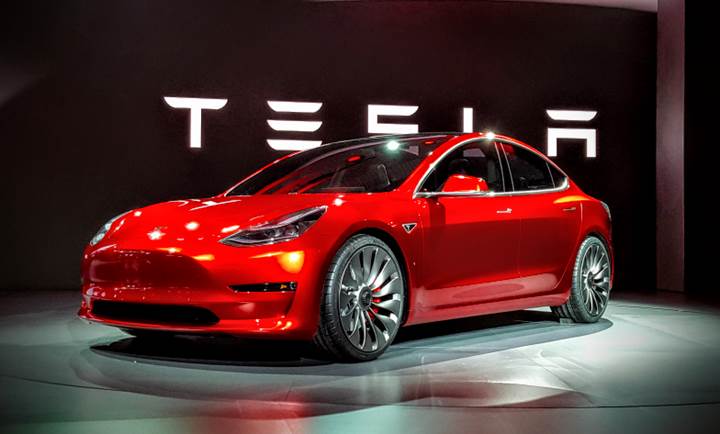 Tesla's Model 3 car was to be introduced to the customers much before the current status and was considered to be Tesla's first mass market vehicle. But this model 3 car is facing certain challenges in its production cost which is making the investors doubting about the future of this car. Elon Musk has a positive attitude and considers that even suffering losses currently the Tesla Model 3 car would be able to attract the market and the sales would be higher in future. The Model 3 car is experiencing problems with managing the production cost of the car and Elon Musk assured the investors that they could manage the situation and they shouldn't have any concerns related to the production or increased production of these cars.
Elon Musk gave these comments via a conference call when the company has announced their earnings for the second quarter of the year. The company is going through a rough patch and suffering huge losses currently. According to the reports, Tesla had suffered a total loss of $401.4 million in this quarter where as last year the total loss for this quarter was $293.2 million. But the company managed to raise their share prices by 7 percent currently. The company also confirmed that there is a rise in their operational activities including their car manufacturing and solar division. Even after suffering huge losses the company managed to earn revenue of $2.79 billion during this quarter which is almost double of the revenue of last year which was $1.27 billion.
The company managed to maintain sustainable sales revenue from their production of batteries, solar panel business and in car manufacturing division the sales of Model S sedan and Model X sport utility vehicle. Elon Musk has also clarified his expansion plan for their battery production and considered the Europe and China to be potential countries for setting up new production units. He also explained that even though the company is having expansion plans but still they would try to retain a majority of the battery production in the US. The company has quoted $35,000 as the base price for their Model 3 car and is expecting better sales than their Model S sedan and Model X cars because Model 3 is supposed to be targeting the mass market.
Tesla has invested heavily on the research and development of these electric cars and the production of batteries which has led to huge losses for the company. But still, Tesla is very positive about the future of their cars due to increasing demand of the electric cars over a traditional fuel run cars.