The Anti Diversity Letter would Cost Google 60 Law Suits from Female Employees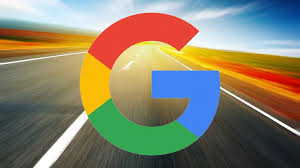 Google has caught in another controversy wherein an anti-diversity letter got viral last week which has comments about female employees not been biologically tech people. The tech giant company might end up facing 60 law suits against them for gender discrimination and Sexism and wage discrimination from female employees of the organization. The first step taken by the Google CEO against James Damore, who initiated the letter, was to terminate him for this controversy. But the letter left Google with questions about gender discrimination and wage differentiation and against in differences of differing ideas of the employees. This also led to doubting the culture of the company which differentiates employees based on sexism and the female employees suffer less pay even after having equal qualification, capabilities and even positions.
James Finberg, who is the women's lawyer, civil rights attorney said that the law suit would be filed by the women employees against the tech giant for fewer earnings due to female discrimination and the struggle they have to go through to achieve better positions in the ladder of promotions due to a hostile working culture against the favor of women. Many of the former female employees of Google also made a claim that they were paid nearly $40000 less than the men employees for performing same duties and responsibilities and the claim even went to the extent wherein the female employee commented that she was paid two third fewer salaries than the male colleague for the same position and work profile. Google, on the other hand, has denied all the allegations made against the company and commented that a sample of 60 employees cannot make strong allegations against the company which is employing thousands of employees in different locations.
Google also clarified their salary pattern by stating that there would be differences in the salaries of the employees which would be on the basis of the location, roles and responsibilities and performance of the employees, but it would never be on the basis of gender. On the contrary, Finberg claims that he has testified nearly 50 percent of the 60 female employees and their statements clearly indicate that there was gender discrimination and salaries differed on gender basis which was completely against the rights of the female employees. They also clarified that women are intentionally promoted or hired to those positions and levels in the organization were in the pay is less even after they had equal qualification, experience, and expertise that of men. Even other benefits and facilities were compromised by the organizations against the women employees.