Resignation of Vishal Sikka was a huge disturbance for Infosys. This all indicated the assault that he suffered indirectly from Narayan Murthy. Here is a letter by one of the ex-member of the board to Murthy.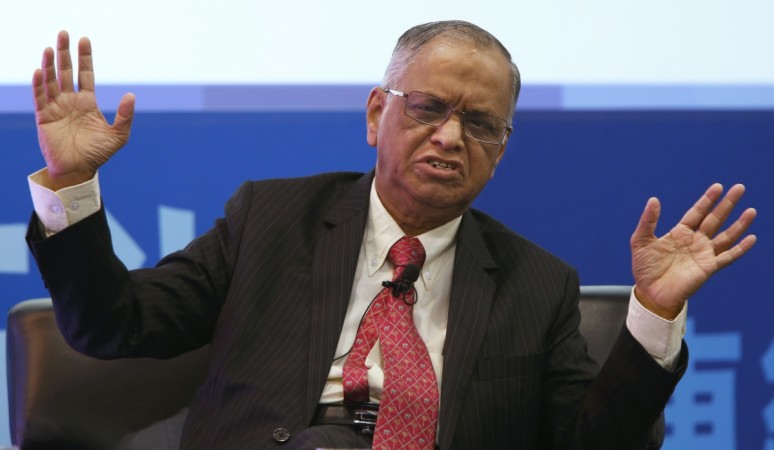 Dear Mr Murthy,
I have known and admired you for over two decades, been an independent director of Infosys for 15 years, and still serve as a board member of Infosys BPO. Unfortunately, I am obliged to write this formal and public letter to you.
Formal, because the events that have occurred involving you, your supporters and Infosys — starting from November 2016 and culminating in Vishal Sikka's resignation on August 18 — need a formal response. And public, because it is no longer a private matter between you and the board of the company.
I, and each ex-independent director that I've known, held you in high regard when you invited us to join in your vision of reinventing India's boardrooms and building a thriving institution that would survive us all. Today, each of us is deeply upset by your public conduct, and of your two ex-Infoscion supporters.
Your actions have de facto created a crisis that has forced the exit of a CEO, led to a stupendous 9.6 per cent drop in the share price, and a loss in market capitalization of over Rs 22,600 crore in one trading day, and initiated the process of class-action suits in the US. Despite my friendship with you and the tradition that most directors strive to follow where board matters remain within the board, I have finally decided to come out in the open.
Let me broadly recapitulate the events. In October-November 2016, you and some other ex-directors of Infosys, including me, were disturbed by the board agreeing to a huge severance pay to its ex-CFO, Rajiv Bansal. This had never occurred before, not even to executive directors who left the company. You sent a letter to the Infosys board to that effect — one where I played a minor role in redrafting.
The board responded, admittedly belatedly, by freezing Bansal's remuneration to what was actually paid out, which was 70 per cent less than what it had agreed to. It also asked David Kennedy, the legal counsel, to resign at his pre-contracted, pre-joining severance pay.
You also wanted the chairman and two other directors to quit, and the board to induct another independent director from your list. After discussions with you, the board appointed an ex-Infoscion, D N Prahlad. For the record, I sit with Prahlad on the Infosys BPO board and respect his fiduciary qualities.
It didn't end there. Following a whistle-blower complaint in February, you started publicly pressurizing the company's board to conduct a legal-cumforensic investigation on the $200 million acquisition of the Israeli software firm, Panaya, and then to disclose the entire report on the company's website. An investigation was done by Gibson Dunn & Crutcher LLP, a reputed US law firm, for which you, too, were interviewed.
The Panaya report absolved the management of wrongdoings, and its basic conclusions were disseminated to the public. My first question: would you have posted the full report if you were running Infosys? You wouldn't, as you didn't in instances that needed detailed investigation.
You then wanted a co-chairman who met with your approval. Here, too, the board complied by elevating Ravi Venkatesan. By accommodating you, it created a fiduciary eccentricity of three different people at the top: a chair, a co-chair and a managing director and CEO.
Regards
Well this letter says a lot about the intentions of Murthy. What is your opinion?
###