Hyundai Motors, which is a well-established car maker on Indian shores, is in plans to start making commercial vehicles in the country. The Korean automaker has initiated a practicability analysis to make a flourishing entry in the commercial vehicle industry.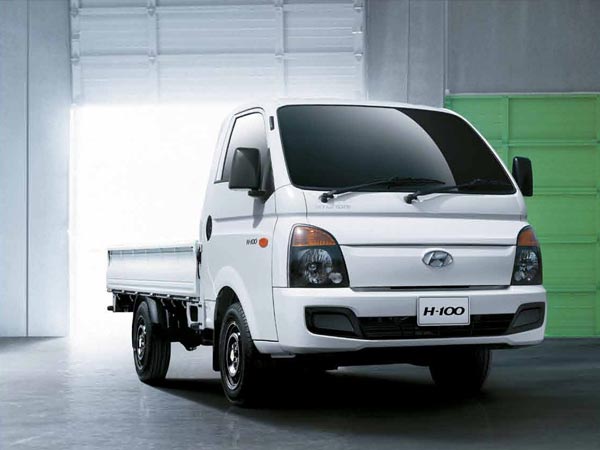 India at present is one of the lucrative markets in other region, which Hyundai would look to enter. The commercial division of Hyundai holds its existence in more than 130 markets around the globe and it is likely to enter with its trucks first and then buses.
However, the company hasn't yet disclosed the timeline for its entry in India. But looking at the rapid development in the region and industry, Hyundai might introduce its vehicle by the end of 2017 or early 2018. It will target the high-end trucks at the initial stage against the existing opponents such as Scania and Volvo. The company has a wide range of product portfolio in its commercial vehicle such as dump trucks, cargo trucks, mixer trucks, and tractor trailors. The company's Xcient is projected to be the first commercial vehicle for the Indian market. In the range of products, Hyundai sells advanced trucks too, with 10, 11, and 12 Liter engine capacity.
Coming on to the buses, Hyundai's Universe series is the most anticipated series to launch in India. It will roll out its Classic variants, Space luxury, Express noble that comes under the intercity coach segment against the Scania Metrolink series and Volvo 9400 B7R in India.
The company started with its commercial vehicle manufacturing with buses in late 1978 as well as truck production initiated in 1984. The manufacturing facilities of Hyundai are situated in various locations such as China, Korea, and Turkey.
With the inclusion of commercial vehicle in Indian market by Hyundai, the sales figures are expected to spur for a long term. In the previous year, Indian commercial vehicle sector has witnessed a considerable rapid growth. Owing to the opportunities for the automaker, which is expected to grow, Hyundai became one of the leading and renowned automakers in India. In addition, rising demand for quality products from commercial vehicle fleet owners is projected to drive the growth of the sector.
###